THE HELLEPHANT 426
SUPERCHARGER RETURNS
426 HEMI® Supercharged Crate Engine Release
The 1,000-horsepower "Hellephant" 426 HEMI® Supercharged Crate Engine you've been waiting for is finally here, and we have all the information you need at our Chrysler, Dodge, Jeep and Ram dealership in Dublin, GA. The race-ready "Hellephant" is a supercharged 426-cubic-inch HEMI® V8 crate engine that can generate up to 1,000 horsepower and 950 lb-ft of torque into any pre-1976 street or off-road vehicle you can fit it into. Plus, there is no need for any type of special fuel as you can use regular pump gas!
Full Breakdown - 426 HEMI® Engine Specs:
426 cu. in.
125 in. Bore
0 in. Stroke
0-liter Supercharger with Max 15 psi
Forged 4340 H-Beam with ARP 2000 Bolts
Forged Aluminum Piston Material
3mm Intake Valve Size
42mm Exhaust Valve Size
5:1 Compression Ratio
6,800 Peak RPM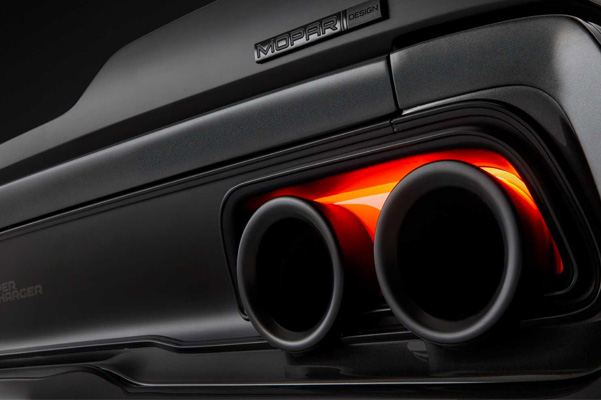 For compatibility with nearly any pre-1976 vehicle or racing vehicle not for use on public roads, you'll need the Engine Kit with true plug-and-play installation. The 426 HEMI® Engine Kit includes an unlocked Powertrain Control Module, engine and chassis wiring harnesses, power distribution center and electronic throttle pedal. You'll also need a Front End Accessory Drive (FEAD) kit that includes an alternator, pulleys and drive belt.
Make an Inquiry